• Holds most 5 gallon water coolers.
• Securely attaches to most flat surfaces.
• Cam Buckle Strap secures cooler and helps hold lid on.
• Durable powder coat finish.
Introductory Pricing - $43.95
Only available directly from Trimmertrap. Call at (833) 853-6472 and we'll make sure you get your products quickly and easily. If you have a question or special request, just click here and fill out our short form detailing your question. We'll get back to you promptly.
Call us at (833) 853-6472
Click here for our Question / Special Request form!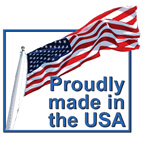 >