MSRP - $ 99.95
Provides absolute security for your backpack blowers.
Simply hang your blower on the hook. The automatic latch with stainless steel spring positively secures the blower. Backrest has holes for attaching an optional stretch cord, and our RC-Rubber Clamp is perfect for securing blower tubes.
• Extremely fast loading and unloading time.
• Stainless steel latch spring.
• Heavy gauge all welded steel construction and durable powder coat finish.
• Mounts to open or enclosed trailers quickly and easily.
• Attaches to upper and lower rails of trailer creating a much stronger mount than racks that attach to the top rail only.
Note: some blower models require the installation of a special AK-4 Adapter Kit for use with BR-1 and DB-1 Dual Blower Rack. The following list is correct to the best of our knowledge, however manufacturers sometimes add new blowers to their product line or modify their existing blowers.
• Kawasaki KRB 650B, KRB 750A and KRB 750B.
• Echo 403, 413, 460, 461, 610, 620, 650, 651, 750, and 751.
• Husqvarna 356.
• Shindaiwa EB802, EB802RT, EB854, EB854RT and EB8520.
All STIHL blowers require either the:
• ST-2 STIHL Blower Rack (500 & 600 Series).
• ST-1 STIHL Blower Rack (old style 300 & 400 Series).
• ST-3 STIHL Blower Rack (new style 350 & 430 Series only).
THIS RACK IS NOT RECOMENDED FOR STIHL BLOWERS.
If you're not sure where to purchase our products, give us a call at (800) 279-8727 and we'll make sure you get your products quickly and easily. If you have a question or special request, just click here and fill out our short form detailing your question. We'll get back to you promptly.
Check out our video by clicking here.
The BR-1 can also be mounted on enclosed trailers with full functionality.
Call us at (800) 279-8727
Click here for our Question / Special Request form!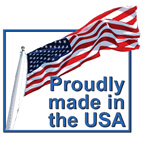 >