Open, Closed Trailer Accesories
Many times you need that special piece or tool to make things easier for your work. Browse the Trimmertrap line of Accessories to see how we can make you work more secure and more easily done.
If you're not sure where to purchase our products, give us a call at (800) 279-8727 and we'll make sure you get your products quickly and easily. If you have a question or special request, just click here and fill out our short form detailing your question. We'll get back to you promptly.
Call us at (800) 279-8727
Click here for our Question / Special Request form!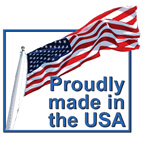 >