MSRP - $ 79.95
Bolt a WC-1 to your open or enclosed trailer or truck and secure any size cooler using the two, four foot long, one inch straps with cam lock buckles. The rack is made of one piece 3/16" steel construction.
If you're not sure where to purchase our products, give us a call at (800) 279-8727 and we'll make sure you get your products quickly and easily. If you have a question or special request, just click here and fill out our short form detailing your question. We'll get back to you promptly.
Instructions

• WC-1 Water Cooler Rack Instructions
Videos
Call us at (800) 279-8727
Click here for our Question / Special Request form!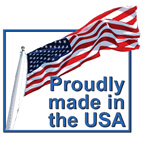 >